Overview
Kamikityama village is in between Odaigahara Mountain east side and Omine Mountain through which the world heritage Omine Okugake trail connecting Nara and Mie Prefecture is running. People living in this village enjoy the blessing of rich nature and domestic culture in their daily life.
One representative of local cuisine is Kakinohazushi, which is unique to the deep mountain area. Since this village is remote, fish delivered from Kumano (Wakayama) was processed for preservation before being sent from the seaside area. Villagers sliced the salted mackerel and topped rice balls with them, (larger compared with general fresh sushi rice) and wrapped them with a persimmon leaf commonly found in home gardens to preserve it for several days.
Visitors can experience traditional ways of living such as Kakinohazushi preparation, Tochimochi sweet tasting, and wild meat game dishes.
Optional Tours/Experiences
Learn how to prepare Kakinohazushi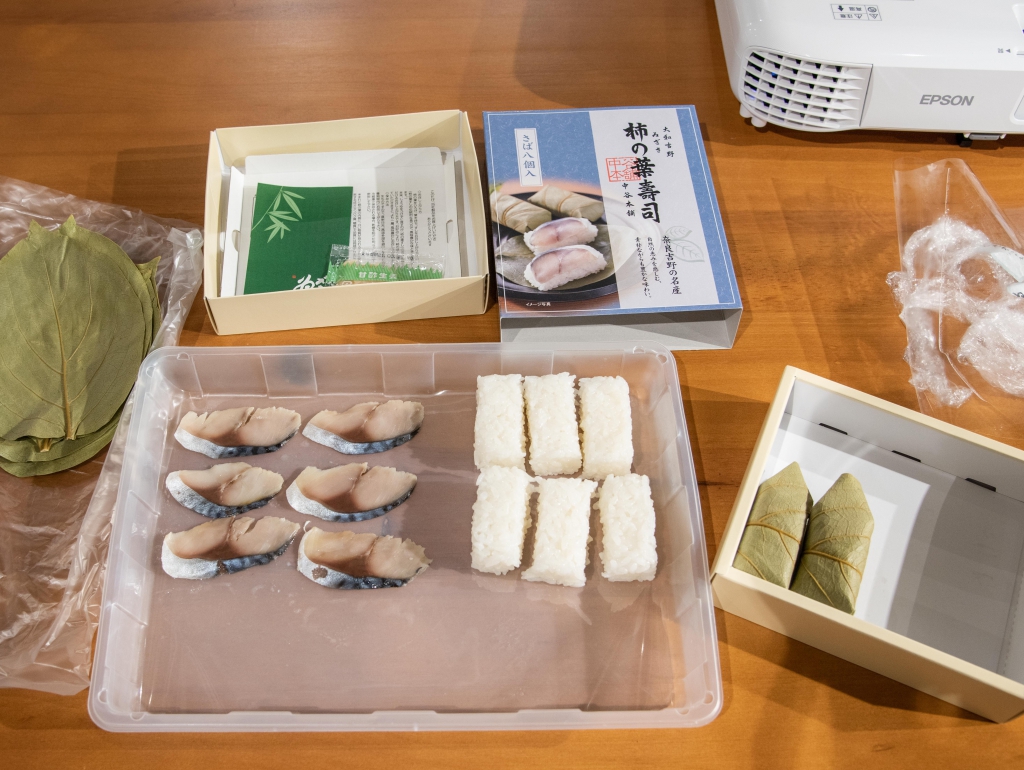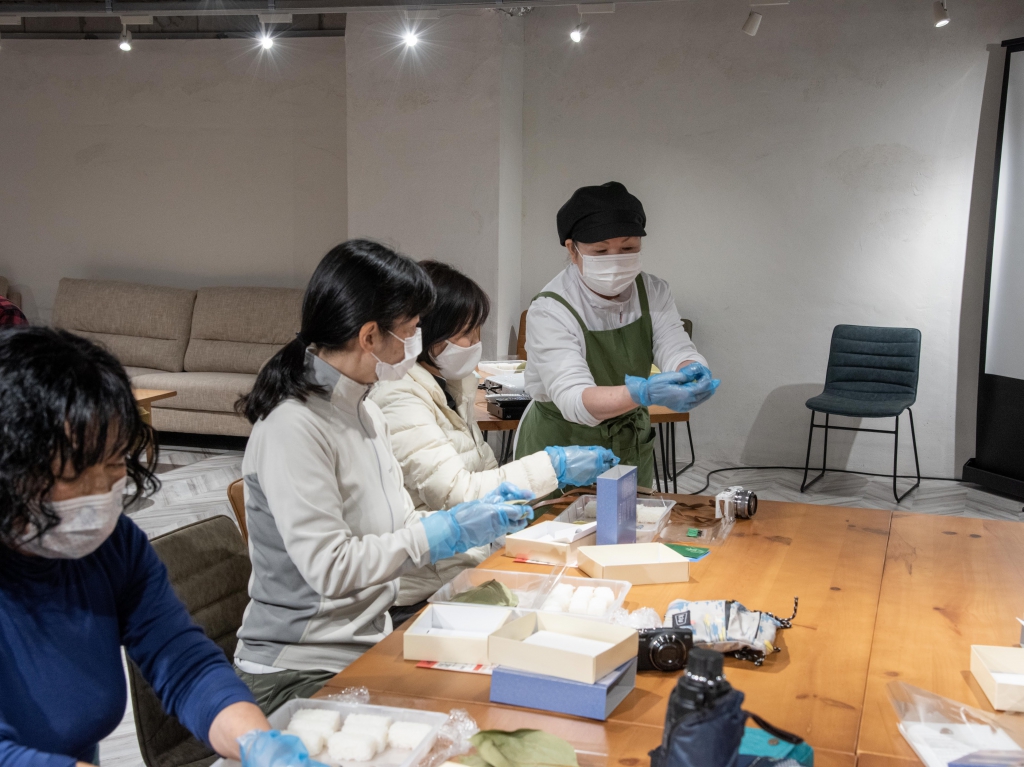 Kakinohazushi, one bite size vinegared cube of rice topped with a slice of salt marinated mackerel, wrapped in a persimmon leaf.
It is a local preserved food traditionally popular in the southern part of Nara.
The East Kumano Trail starting from Kumano, Wakayama, also known as "mackerel trail", is the route used to deliver salted mackerel to each middle point area. Those mackerel were caught in Kumano area and stuffed with a large amount of salt in their gut cavity. Originally, sushi rice was not vinegared. At that time, rice balls comparatively larger than current Kakinohazushi were individually wrapped in persimmon leaves that were common in home gardens of this area and fermented in a wooden box for about a month. Persimmon leaves has bactericidal effect and adds a nice aroma to sushi. As fish was prepared to be preserved for human transportation in old times, this sushi is totally different from fresh sushi which is more common to the wide area of Japan.
During this experience, a skilled worker of local famous Kakinohazushi shop "Izasazushi" will demonstrate how to prepare Kakinohazushi.
Time required: Approx. 40min
Learn how to enjoy Zazen and taste "Tochimochi Zenzai"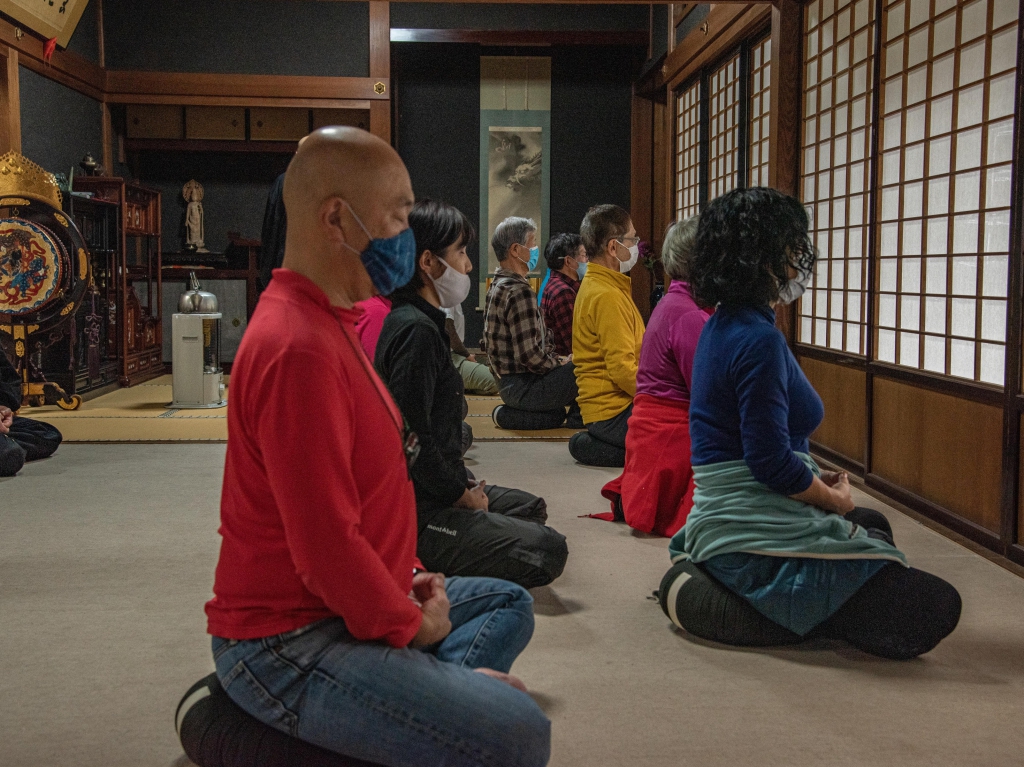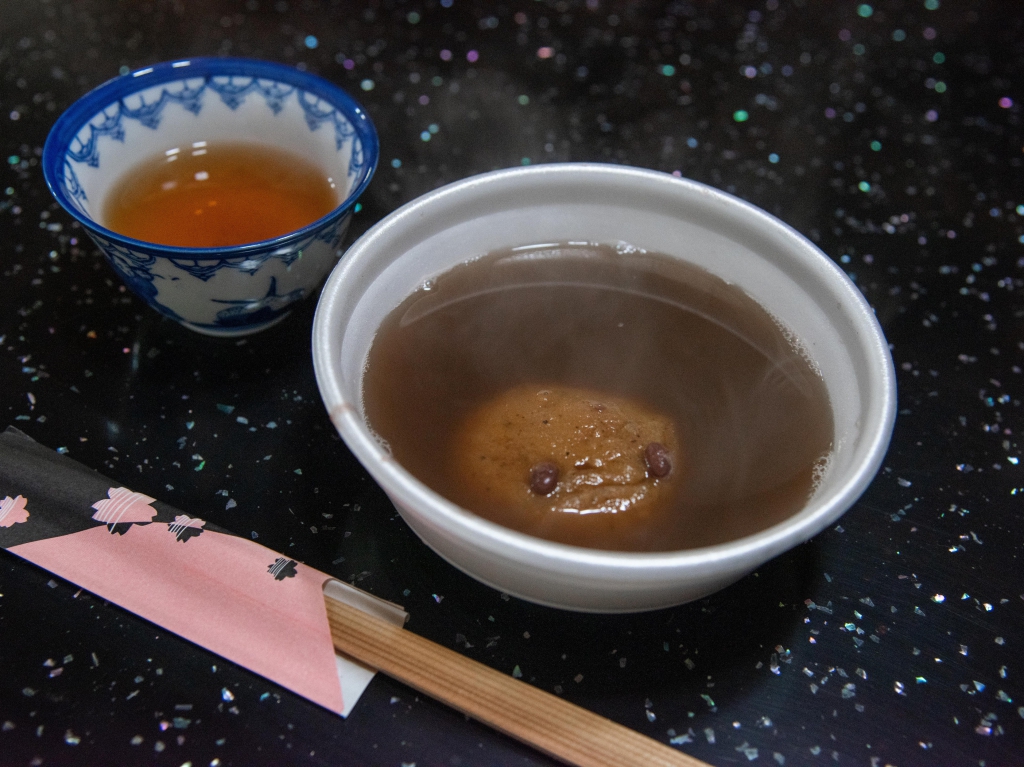 Zazen, meaning "just sitting", is a meditation practice of which model is Buddha's discipline. Buddha was enlightened through the long-term practice of Zazen. In the sacred main hall of a Japanese Zen temple, practitioners concentrate observing their minds to identify true facts and ideal behaviors.
At Keitoku-ji Temple, a well-trained monk teaches his original meditation method that he developed based on Soto Sect Zazen. First, the monk teaches how to sit and adjusts the participants' posture, and guides breathing to get a deep meditation. Then participants practice Zazen for about half an hour. If you want to experience Zazen stick, ask the monk.
After Zazen experience, participants will have a tea time with local sweets, Tochimochi Zenzai. In this village, Japanese native Tochi (Japanese horse chestnuts) trees grows naturally and its fruits have been utilized instead of sticky rice that was rarely cultivated in the mountain area. Tochi fruits are too harsh to eat as they are. It takes one to two months for processes to remove the harshness of Tochi fruits – leaving them in the tank water, drying, leaving them in hot water for 10-20 days, using ash, etc. – all of which is painstaking. Processed Tochi fruits are steamed with sticky rice and then pounded into mochi. Those steps are needed to create mild bitter flavor. This local culinary Tochimochi goes well with Zenzai, sweet red bean soup.
Time required: Approx. 90min (Zazen 45min)