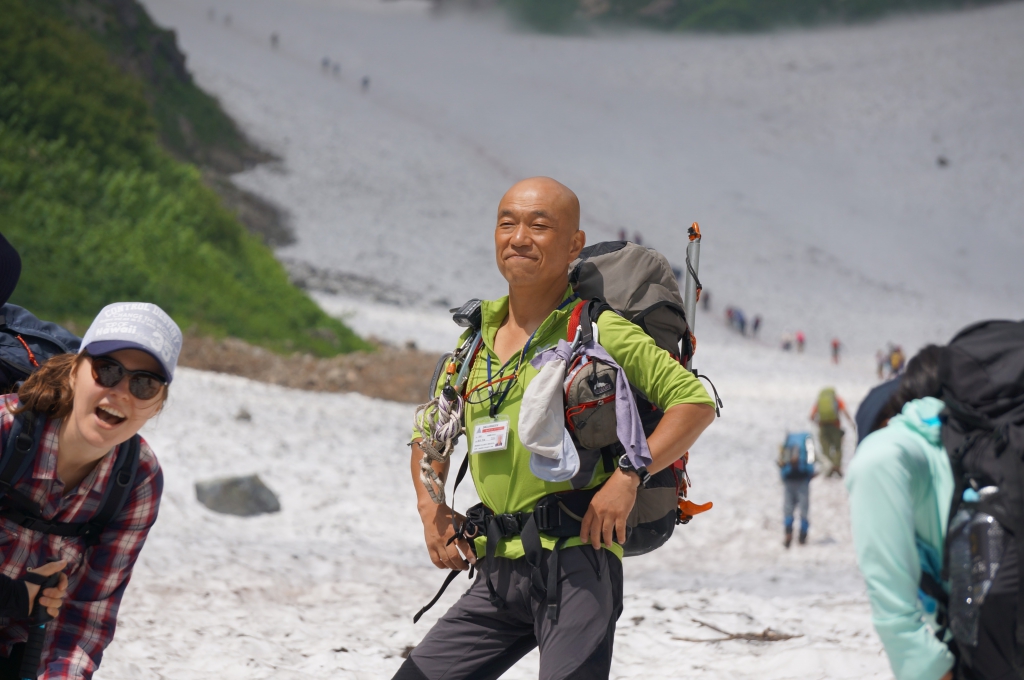 Hideki MORITA
Morita Adventure Inc. is outdoor specific tour company which covers mountains of all over Japan as well as the Kansai area. Our president Hideki Morita who is a licensed tour & mountain guide and certified weather forecaster also organizes tours to global mountains in Nepal, Tanzania, and other locations.
Morita has been engaged in outdoor activities since he was middle school age. He belonged to a mountaineering club and visited various mountains in Japan and other countries.
Before joining the tourism industry, Morita was involved in IT industry. In 1995 his company started the first internet provider service in West Japan. Later the company achieved top share of the browser that had been developed in-company. He sold the company in 2002 and shifted his field to outdoor tourism such as mountaineering and skiing.
Since then, Morita guides more than 100 Japanese and foreigners in the mountains. His knowledge of mountain routes, nature, weather, and skills to utilize data support safe and comfortable tour experiences for tourists. His qualifications, essential for new traveling styles after the pandemic, promise reliable and enjoyable trips to customers.